In Aditronix one of the core division is Wiring Harness on which we always try to keep unparalleled quality. Wires and cables are indispensable tools for a wide range of today's home and industrial systems, and harnesses allow technicians to create orderly, carefully fitted wiring solutions for any type of environment. Depending on the specific needs of an application, these harnesses can be built to accommodate systems up to 600 volts (UL) or 3000 volts (military), with high performance at temperatures ranging from -65 °C (-85 °F) to 250 °C (482 °F).
When evaluating a new cable or wire harness solution, remember to carefully consider the specific environment it will be used in and the temperature and conditions it will be exposed to. Evaluate all of the different cable types you may be able to use; custom wire and cable harnesses can be crafted with nearly limitless style and material options, including:
Wire ties
Lacing
Insulation materials of all kinds
Custom colors
Heat-shrink coatings
Custom labeling or barcoding
Four-color ink stamping
Individual tagging
Independent circuit IDs
Polypropylene, nylon, and paper fillers
Custom shielding
We take a strategic engineering approach to select the most ideal shielding and connectors for your application. At the same time, we take into account all applicable regulatory standards to ensure that your final harness is safe, reliable, compliant, and effective.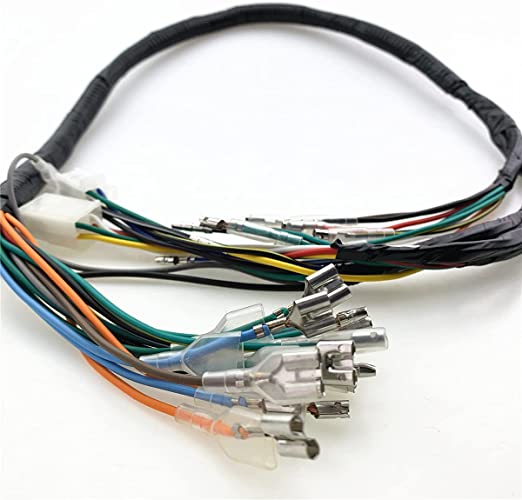 Review
The Wiring Harness which we purchased from Aditronix is very reliable and cost effective. I searched for many companies but there products are really good. Good Job Guys. Thank You. — Mark